About
Meet Brenda
Brenda Ratcliff is an experienced leadership trainer and coach, focusing on presentation skills, conflict resolution and career coaching – essentially helping clients find their own answers to the questions: "What do I want to be when I grow up?"; "How can I present myself and my ideas to advantage?", and "How can I handle myself with grace and dignity as I go through the world?" She uses techniques from neuro-linguistic programming to unpack the thoughts and actions of successful leaders and helps her clients apply these skills to situations that require change.
Brenda is a certified Life Coach and Multiple Brain Integration Techniques (mBIT) coach. She is also a certified coach for the Inventory of Work Attitude and Motivation (iWAM), an on-line diagnostic tool to help people understand their own communication styles and how they come across to others. Brenda is also an approved Instructor of the Transforming Communications programme designed to help teams work together well raise issues and concerns, and resolve conflicts.
Brenda counts as a career highlight winning a Leadership Development Centre Fellowship to Stanford University to study Leadership and the Effective Use of Power, and returning to coach other senior executives to step into their own power.
Brenda has self published three books on Amazon. The first is titled "Polished Leadership, Enhance Your Natural Charisma to Boost Your Career Success". This book is part of her work with clients on developing Personal Power. The second book is called "The Pointy End of Conflict at Work; Why it Hurts, and What You Can Do About It.' Her third book is 'Fabulous Presentations', which she completed because she felt compelled to collect all her favourite presentations coaching tools and put them all in one place.
Certifications and Memberships:
Certified: iWAM coach, NLP Coach and Trainer, Multiple Brain Integrated Techniques (mBIT) coach, Transforming Communications Instructor Leadership Success Profile (LSP) The Leadership Circle TM 360 coach.
Member: All of Government Panel of approved providers and Leadership Development Centre Panel of Coaches.
Download: Brenda Ratcliff bio 2023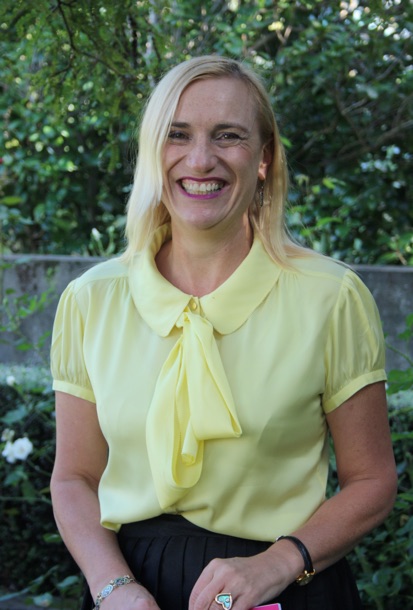 Meet Kristan
Kristan is a Certified Multiple Brain Integration Techniques (mBIT) Coach working with MindMeld Coaching using mBIT to assist clients to harness and align the intelligence of all the multiple brains for happiness and success. Put simply, his coaching approach focuses on what works in terms of successful thoughts and behaviours that will deliver on the goals.Kristan describes his coaching style as insightful and motivational. His speciality is developing strategies for building resilience and practical techniques enabling clients to take action on their goals.
His extensive career in the public service has given him a fantastic insight into organisation change processes and assisting clients to thrive, not just survive. One of his strengths is assisting coaching clients to identify their next career move, identify their strengths, purpose and a process for taking positive action. He writes a 'cracklingly' great CV and has insightful strategies to get clients into roles they care about.
As a trainer within MindMeld Coaching, Kristan is adept at designing and tailoring training packages for individual clients, as well as delivering MindMeld Coaching's Pointy End of Conflict, Polished Leadership and Facilitation and Presentation Skills workshops.
Kristan is a seasoned facilitator with extensive experience in sector engagement and workshop facilitation within the health and disability sector, most recently managing high profile sector engagement workshops for local District Health Boards.
Prior to joining MindMeld Coaching, Kristan had an extensive career in the health sector in project management and policy analysis at a senior level.  Funding evidence based psychological and therapeutic health services has been a big part of his career. His notable successes have been improving young people's access to primary health care in the Wellington region, putting in place highly effective school based health services and contributing to initiatives that reduced the incidence of Rheumatic Fever in Wellington children.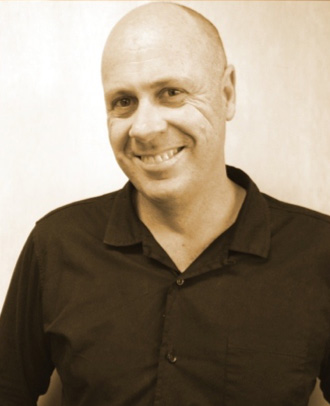 The MindMeld Coaching logo inspiration
The meaning behind the logo
While traveling in Ireland over the Millennium, in a tiny rain-soaked village, at the back of the green beyond, Brenda learned about these stone carvings of eighth century monks, who were depicted as non-binary. She did a quick free hand drawing for the MindMeld logo because of their companionship and calm demeanor, which to her, represent the essence of the heroic journey travelled by clients in their quest to be the best they can be.
We are also called MindMeld(R), because, hey, we love sci-fi.