Services that we offer
Leadership Coaching
Professional Coaching for Change1  Here's a wee movie of what coaching is like and how fabulous it can be.
MindMeld's Coaching Framework 2023 – a neat wee comic of what to expect in coaching.
Go 'In the Vault' with the MindMeld Coaching experience.
Brenda says "People often ask me what coaching is like. I describe it as 'going in the vault", a place where confidential information is shared between me and the client and it stays locked away in the vault. Confidentiality is everything in coaching, and you can be assured of the professional integrity of me as your coach."
Sessions are either sixty or ninety minutes, so that you get the full opportunity to set your goals, and explore options for getting the changes you want. Coaching can be in person, via telephone or FaceTime.
What makes MindMeld Coaching different from other leadership coaching is that we want to GROW you not harvest you – therefore an investment in three or four sessions is usually enough to get achieve results. Understanding you are busy people, we aim to get you 'done and dusted', in a short sharp coaching burst. You can always come back for a top up if you want.
MindMeld Coaching offers three forms of leadership coaching:
Executive Coaching
This coaching focuses on helping you build on your strengths to become more effective in your day job, and enjoy life more. Executives who seek this form of coaching often ask for one-off sessions to better handle interviews, presentations, and confidence building. Brenda is also a certified The Leadership Circle ™  360 coach.  Recently, demand has increased for coaching to help clients find roles which align with with values and play more to their strengths.  There is a blog about this type of coaching.
Bloke Coaching
Bloke Coaching is a new service tailored especially for men, who are seeking fast paced, results focused coaching, without the need to get all touchy-feely. This form of coaching is tough, confronting, and sometimes uncomfortable. And it works. As Mr T eloquently puts it "Just because something is pink doesn't mean it can't kick your butt."
Group Coaching and Problem Solving
Group coaching involves using proven coaching tools to assist groups to solve problems, work together better, and set their direction, plan effectively to achieve goals.
Real Life Success Stories
Here's a couple of rave reviews from lovely clients we have helped:
"YOU ARE AMAZING!!!  Sorry about the capitals but I felt the need to yell this fact very loudly!!!!!!!!!  Seriously, thank you so so much for literally transforming my whole perspective on the things that have been blocking me in 90 minutes flat.  I think you really are a magical, mystical character from sci-fi!!!  I am eternally grateful for how you've literally just re-introduced me to myself, Brenda.  Best money I've spent in my life without a doubt." 
– Dr Rebecca Bell, Remix Coaching and Consulting, Wellington N.Z.
"My coaching with Brenda has greatly helped me to set and reset goals. We used some great tools to activate what I needed to change to begin to realise these goals.  I now have a clear direction about the next steps to achieve my goals in the context of living a wholehearted integrated life.
 Brenda is a highly experienced coach and knows exactly the right coaching tool for the right situation.  Brenda's easy and friendly manner soon established a relationship of trust and good will. I believe that this was essential in getting to a few root issues that I needed to re-examine and deal with. I have found the experience to be valuable and inspirational on both a professional and personal level.  
If you have an opportunity to work with Brenda you should go for it! Your perspective on life will never be the same again!"
 – David Andrews, Wellington N.Z.
About NLP in Leadership Coaching
NLP is the study of success, and how successful people think and behave. In leadership coaching, together, we will examine your thought processes and behaviour patterns to see where they work well for you, and where new thoughts and behaviours will help you get the changes you seek. Brenda has very much enjoyed helping clients achieve their work goals of:  preparing well for a successful job interview, and increasing confidence for presentations.
Brenda is a qualified NLP Life Coach and NLP Trainer.  She is also a certified Instructor through Transformations International in 'Transforming Communications', a four day programme, which helps groups learn effective tools for resolving conflict.
She is also a certified Multiple Brain Integration Techniques Coach, helping clients align head, heart and gut for powerful and profound change.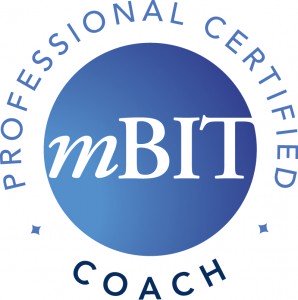 Brenda was a professional member of the former NZANLP until it ended in 2022.
The Nuts and Bolts of Professional Coaching.
Become a certified coach with MindMeld Coaching.
This workshop is for anyone who wants to become a Coach or develop their coaching skills within an organisation. The MindMeld Coaching team will teach you their coaching methodology and platform of tools to start you on your coaching journey. 
Learning outcomes:
Experience for yourself the positive and uplifting benefits that becoming a coach can bring into every day life.

 

Shift your leadership style from telling people what to do, to coaching others to think for themselves.

 

Set yourself up with the tools to make professional coaching a career choice, including ongoing supervision with MindMeld Coaching.
The highly successful MindMeld Coaching methodology has been refined over nearly ten years working with a professional client base. What is unique about our methodology is that it takes the very best coaching tools to help others achieve their goals. 
Here's the flyer! 2023 Nuts and Bolts of Professional Coaching Flyer
This is exciting!  Next year is going to be great! 2023 looks like this:
Workshops
 Successful Conversations at Work
Communicating with Confidence

Fabulous Presentation Skills

Facilitation Skills

Leading Communication Skills for Women

Polished Leadership®

 
The Nuts and Bolts of Professional Coaching
Time Management
Operating Models for Teams
You can book an in-house training for any of these workshops, by contacting Kristan now on +64 27 4993052 or email us with your enquiry.
"At MindMeld Coaching we often hear how you need something from us to look forward to in your calendars and know you are learning new skills with direct and fast application. We've heard you! Here is our professional development calendar of luscious learning to provide you with the skills you need to take control and make 2021 your best year."
 Facilitation for Team and Groups
UFO 2. Here's a wee movie that looks at how we can help you with Unfinished Objects/Projects that need completion – e.g. business planning, team building, stakeholder engagement.
MC for conferences and large group events
MindMeld Coaching offers MC work for Conferences, and large group interventions.
Brenda is comfortable and experienced with MC'ing large events, where the conference schedule needs to run like clockwork, and participants must remain engaged and focused over one or several days. Brenda uses her excellent communication and rapport skills to build connection with the audience so that they enjoy the conference and leave feeling motivated and inspired. She can also work with you to design your conference schedule to contain a variety of activities to keep participants, motivated, engaged, and ready to transfer their learning upon return to their work environments.
For your conference, contact Brenda now on +64 21 847727 or email us with your enquiry.
iWAM
What makes you tick at work? The iWAM diagnostic tool can help you find out.
Why iWAM?
The iWAM tool  is so helpful in identifying what makes you tick at work.
Have you ever wondered:
How I can influence others quickly and convince them of my fabulous idea?
How can I tell if this workplace is right for me before I accept the role?
Or as a caring and empathetic leader of people you ask yourself:
How can we get more leverage across our organisation and be more trusted?
How can I tell if this person is right for this role?
How can we be even more productive and engaged as the team?
What is iWAM?
iWAM stand for inventory of Work, Attitude, and Motivation.  It measures your motivations at work- you know the ones that you  sense are just below the surface of your understanding.  iWAM measures across 48 different thinking patterns at work to give you a personalised picture of how you like to be convinced, what makes a task a priority to you in your world. iWAM is used in more than 30 countries around the world, and results are valid to 0.89 percent. It's an on-line diagnostic tool that doesn't take long to complete.
iWAM doesn't put you in a box with a label or tell you that you are stuck with these results for life.  Rather, it shows natural preferences and patterns that might be brought to the surface because of your current job.
How can you use iWAM?
You can use iWAM:
For yourself to help you plan your career. You can book a one on one coaching session with me.
For you and colleague to help you work together really well
For your team, to deepen your understanding of how you all tick.  This comes with a workshop to unpack your reports and create an action for working together even better.
Your Personalised iWAM Reports
The reports are incredible!  You don't just get one report, you get five reports all about you.  Plus you can get your iWAM report matched to a colleague's to see your similarities and differences in motivations.  And the Team gets a team report.
If you are keen for an iWAM report for yourself, or for a team analysis and awesome workshop, please contact me on +64 21 847727 or email us with your enquiry.
Brenda holding her certificate as an Accredited iWAM Practitioner