Tips and Tricks for Building Online Meeting Rapport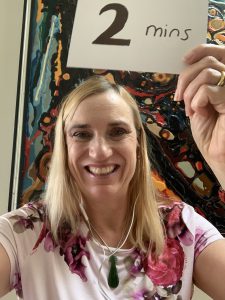 Over the last few weeks, we have all been becoming more skilled with facilitating meetings via a variety of on-line platforms. You've mastered booking meetings on line, sharing data, and having online drinkies after work. Nice! We have felt our collective neurons growing as we have all learned these new skills.
At MindMeld we love facilitating meetings, and have been tweaking our face-to-face style to continue to provide that lovely rapport-building between participants that makes for rich and productive conversations. Rapport is important for your team to feel engaged and connected in a time of change.
If you are anything like us, you have got used to this new online way of working (kind of), and are wondering how to keep the new adaptability and good things going forward ('work tops/trackie bottoms').
Kristan and Brenda rocking out a resilience webinar – sci-fi themed  for added engagement!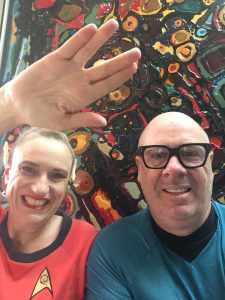 Follow these tips to keep your team-building gains, and set your team up for success when you are all back working face-to-face.
Sit on top of your router, (well not literally, that's a bit uncomfortable). But sit as close as you can to reduce buffering and your screen freezing.
Do a practice meeting with yourself to see what you look like on screen. If you have a Photo Booth function then you can check your background for a professional look, and adjust your screen tilt to reduce the 'up the nostril' shot or extra chins.
Speak in short sentences, with one point per sentence, so that all participants can hear your message.
Keep your agenda short. Facilitating workshops online is tiring for you and the participants.
Give a 'head and heart' goal at the beginning of the meeting. This means be clear on what you want to get out of the meeting (head goal), and how you want people to feel such as connected and included (heart goal).
Smile and nod. Normally we would read the body language of others in the room, but that is not so easy online as we can't see their whole body – we can only see their head and shoulders. Nodding is an unconscious reflex, which demonstrates you have heard the other person, and gives other participants the confidence to speak. If you are not sure when to nod, then nod at the end of the other person's sentence. This helps you look authoritative and not like a nodding dog in the back of the car.
Ask questions! A great way to ask questions, is to start with the person's name (to let them know a question is coming), followed by an open question, such as: "Kristan what is your view on what we have discussed?"This pre-supposes that Kristan has a question. If you ask: "Kristan, do you have a question?", then he can answer "Yes" or "No", and you have a 50% chance of him shaking his head – 'Nek minute', dead air.
Pop yourself on mute when you are not speaking. Heavy breathing while listening can be picked up your computer and switch the speaker's screen to your screen, which disrupts the flow.
Winston our Coach Cat makes this 'Open the fridge now' face during every meeting. Your pet will sense you are busy online and will try to get your attention any way they can. Our cat Winston is a shocker for demanding food loudly, and walking across the keyboard. That's OK, people like to see pets. But don't let your pet knock a glass of water over your computer. [Advice from Kristan, based on real-life events from last Thursday's workshop.]
Headphones work to cut down on any unwanted background household noise from being transmitted to your colleagues. If you have noise-cancelling headphones, use them, they are amazing.
Remember all the good processes you normally use in meetings to make them go well, and do them! If you open and close with a karakia and waiata, that is fantastic, and still do those things.
Finally, don't be afraid to create new rituals that work for you and your team! We've been ending workshops with an inspirational quote (pictured), which can also be used as a mantra.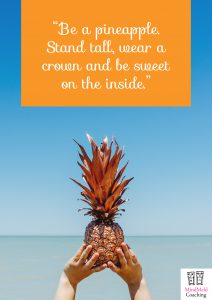 A little bit more on body language and rapport.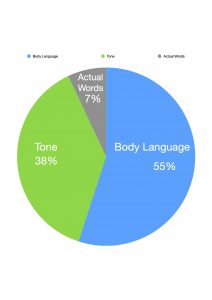 Albert Mehrabian found in his research that when people are together and talking about their feelings in a situation, emotional meaning is communicated:
7 percent through actual words used. Head goal and heart goal.
38 percent through the voice — tone, speed. Short sentences, and openquestions.
55 percent through body language — gesture, posture, facial expressions. Nodding at the end of the sentence, smiling.


References

• John Gottman, The Gottman Institute, www.gottman.com and The Seven Principles of Making Marriage Work. (2000) . • Albert Mehrabian, Silent Messages: Implicit Communication of Emotions and Attitudes (2nd ed.) (1981).