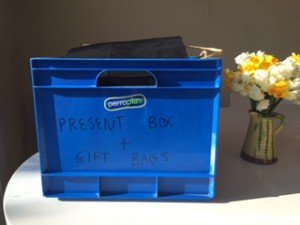 This is one question I hear from my family regularly throughout the year, and even more frequently during December.
This week I started my Christmas shopping
Normally I don't leave it this late, but the Christmas cheer really only struck me this week. So far (spoiler alert), I have purchased one hot water bottle with a yin/yang symbol on it and one ornamental box of matches. They are labelled and in my Present Box. I am 98 % sure the recipients will love these gifts.